Where to place home security cameras in Logan?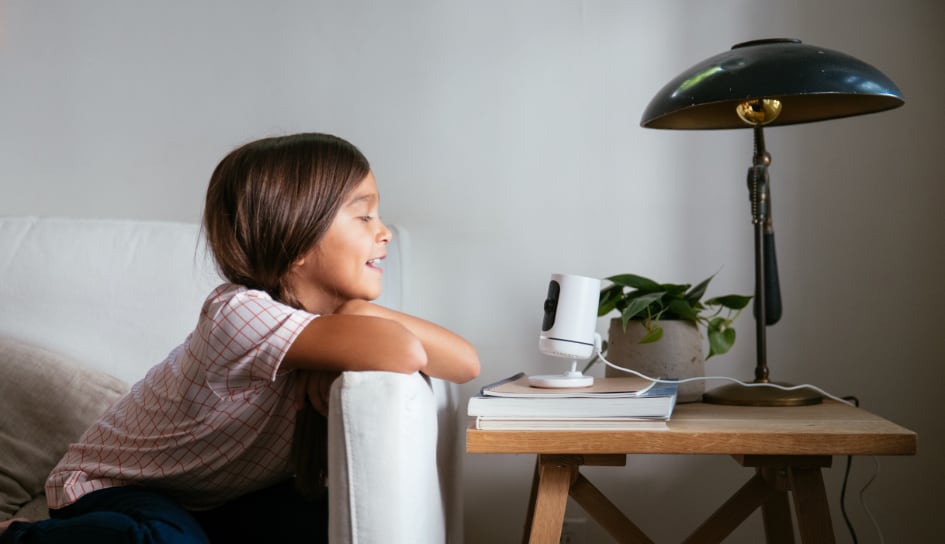 To discover the best place for your home security cameras in Logan, look at the most vulnerable areas that need an accurate perspective of any suspicious behavior. Start at your main entryway and then install cameras near the outside zones without windows. Finally, be sure to include surveillance for inside areas.
Here are some easy recommendations on where to place your Logan home security cameras.

Use A Doorbell Camera For Your Main Entrance
If you consider the likely threats that might create an issue for your house, a burglar or porch pirate might be a chief concern. In fact, law enforcement data indicates that 34% of home break-ins take place right through your primary entrance. Naturally, making sure you always lock your door will reduce the likelihood of a break-in, but it's also nice to get eyes on that high-traffic area.
Doorbell cameras utilize high-resolution footage so you are able to get a detailed perspective of your door 24/7. If anyone advances to your door or the front porch, the cameras will start recording and transmit updates to your phone. You may also chat with guests using the 2-way audio function that works with your smartphone security app. As an added benefit, you can have your smart hall lights turn on automatically to look like you're home when you are really gone.
Keep An Eye On Dead Zones With Outside Cameras
Dead spots are highly recommended spots to place your home security cameras in Logan. It's generally not a problem when installing a an exterior camera. Because you can put them almost anywhere, you candefinitely get a clear perspective of areas you can't see from the house, like the perimeter around your garage -- specifically if you have a detached garage.
Additional dead zones around your property could include:
Edges or corners of your house that don't face the street
Nooks near a chimney or deck overhang
Entrance to a cellar or an egress window into your basement
Storage sheds or any other structure
For security camera placement, ensure you have a clear sightline. This might necessitate pruning any trees or bushes that could get in your way.
Where To Place Your Indoor Cameras In Logan
Within your home, you have a multitude of choices for your indoor security cameras. These components are sleek and unobtrusive and can stay on any flat shelf. In the event a triggered event occurs after bedtime or when you're away, you'll be sent a phone alert accompanied by a video segment.
The recommended locations for interior video cameras tend to be major hallways and areas with high-priced entertainment equipment, antiques, or other possessions. The family room, living room, or den frequently get the bulk of camera placements in Logan. The front and upstairs walkways are good choices as well -- especially to monitor escape routes in the occurrence of a fire or other disaster. Computer rooms are becoming more popular, as work-from-home has increased.
Install Home Security Cameras With A Smart Home Package
Your home is a place that deserves the best protection. Contact us today to start planning your residential security package, and you'll have the chance to protect every part of your property in a hurry! Call (562) 376-5457 or complete the form on this page for your free quote.
Areas Served Around Logan By Smart Security Specialists Your Local Vivint Authorized Dealer